The Logistical Challenge of Food Insecurity
Though coronavirus cases and unemployment numbers take center stage in pandemic impact discussions, since the onset of COVID-19 in our communities, "Hunger has become an even more critical issue," said Lauren Fernandez, principal of The Fernandez Company and advisory board member at the Atlanta Community Food Bank.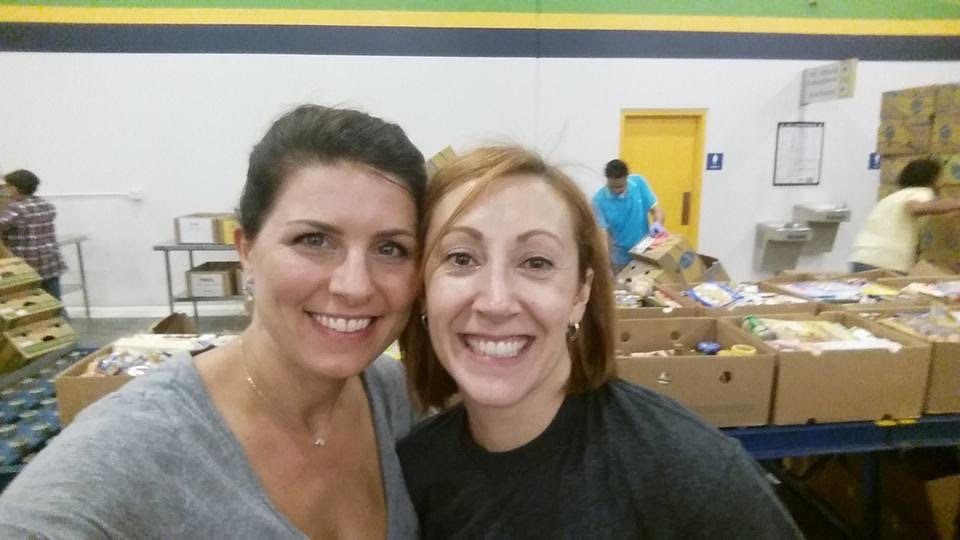 In fact, the national numbers are staggering. "In 2020, more than 54 million people may face hunger because of coronavirus," according to the website of Feeding America, the nation's largest hunger relief organization. "From the beginning of March through the end of June, food banks nationwide distributed more than 1.9 billion meals to people facing hunger in the United States. In March alone, food banks gave out 20 percent more food than an average month." The organization predicts that 6 billion meals will be distributed in 2020.
On March 16, 2020, Governor Brian Kemp announced school closures in Georgia to prevent disease spread, and the Centers for Disease Control and Prevention formally recommended limiting gathering size. Restaurants and shops began to close, some permanently. Cameron Turner, director of institutional giving for the Atlanta Community Food Bank said, "Our lives have not been the same since. Emergency COVID-19 food distributions began to be challenged by the national food supply chain and logistics on every level."
"The retail part of the supply chain serving consumers has had excess demand, whereas the business supply chain serving restaurants and cafeterias has had excess supply," said Nikolay Osadchiy, associate professor of information systems & operations management at Goizueta. "These two supply chains operated largely independently, and re-routing supplies across them is not easy because of packaging requirements, labeling, contractual obligations, etc. As a result, consumers have not been able to find some products in stores."
Enabling families to be food secure
"To be 'food insecure' means to lack consistent, dependable access to enough food for all household members to live active, healthy lives. It is not a binary category, however. It's not that one is or is not food insecure, but rather, a household's food security can shift over time, and even members within a household may experience different levels and kinds of food insecurity at the same time," said Jonathan K. Crane, professor of medicine at Emory's School of Medicine and professor of religion at Emory's College of Arts and Sciences. As the Raymond F. Schinazi Scholar in Bioethics and Jewish Thought at the Emory Center for Ethics, Crane teaches classes on food ethics and eating, drawing on religion, medicine, philosophy, cognitive science, art, ethics and more. He presented this definition at the Georgia Food Paths: Partnering for Sustainable Food Systems Conference. "This is why surveying the economic and social conditions of households is so important. Hunger, by contrast, being a more personal and subjective condition, is harder to measure."
On the local level, prior to COVID-19 reaching our communities, as the sixth largest food bank in the United States, the Atlanta Community Food Bank partnered with more than 700 nonprofit organizations to distribute over 60 million meals through community pantries, night shelters, homeless shelters, senior centers and after-school programs to approximately 750,000 families in 29 counties. "Unlike the 2008 recession, after which the bell curve of need was slow and drawn out, the impact of COVID was immediate," Turner said. "Within a matter of weeks, nearly 1.1 million people were food insecure in our region."
Fernandez noted that the Food Bank is still providing food to those 700+ partner agencies; however, "The Food Bank expanded services into more direct-to-individual distribution as they tried to meet the need. At least 40 COVID-19 emergency mobile pantries were established as the food insecure population grew."
From its new 345,000 square foot facility in Atlanta, the Food Bank manages the influx and outflow of hundreds of thousands of pounds of food every week. Fernandez observed, "The Food Bank's leadership consistently demonstrates a high level of logistical sophistication and coordination of resources with local food suppliers and partners."